Whether you are a metal casting lovers or a professional jewelry manufacturer, the small gold melting furnace is indispensable in your creative process. The metal melting furnace can quickly help you melt metal raw materials into liquid and cast it into the shape you need. Next, you need to use other tools to process the cast new shape.

We know that before you buy the first smelting furnace, you will have all kinds of questions. If you really have any questions, you can contact ToAuto customer service, our customer service staff will give you a detailed explanation and recommend a suitable machine for you.

Today, we will comment on the ToAuto Top 5 best-selling smelting furnaces in 2021; you can refer to the metal melting points below to choose the right machine.

TOP 4: ELECTRONIC INDUCTION FURNACE 1600℃/2912°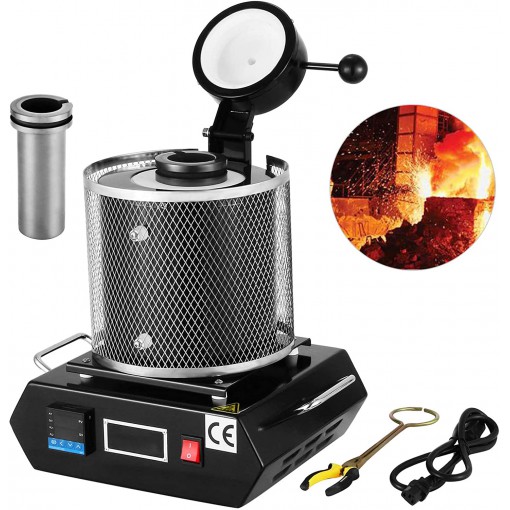 Features:
High-Temperature Material:
High-purity graphite crucible, with characteristics of heat resistance, acid and alkali resistance, aging resistance, etc., Automatic Melt Furnace has a long service life.

Digital Control System:
Digital Melting Furnace Machine Equipped with advanced digital control system, accurate and convenient metal melting, avoiding overheating or cooling problems.

High Efficiency:
The melting furnace features fast & efficient heating, up to 1150℃/2102℉ temperature within 15 minutes, much faster than the common products.

Heat Insulation Grid:
Electric Casting Refining Furnace has a heat Insulation grid, which prevents accidental contact with the heating chamber.

TOP 4: 12KG GAS MELTING FURNACE 2600°F/1425°C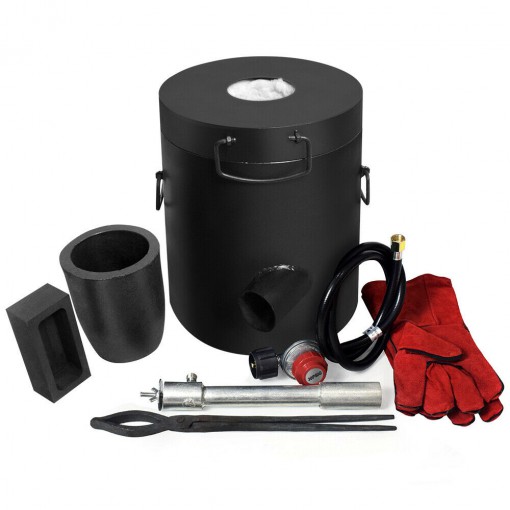 Features:
1.Use high quality 6KG high quality full graphite crucible
2.The highest temperature can reach 1300 ℃
3.The inner wall is made of fire-resistant ceramic cotton with a thickness of 5CM.
4.Propane Melting Furnace can melt metal with melting point below 1300 ° C. For example: gold, silver, copper, aluminum, zinc
5.Can be melted: 6KG copper, 1.6KG aluminum, 7KG silver, 12KG gold. It takes 15-25 minutes to melt 5.5KG copper
6.Portable structure design, foldable handle, stove weighs 7KG;

TOP 3: 3KG ELECTRIC MELTING FURNACE 1100℃/2000 F
High Quality Melting Furnace:
Power 1400W,3kgs of large compacity,voltage 110V,max.heating temp1100℃/2000 F, metals could be melted completely in 40-48 minutes. WARM TIPS: Always follow the instructions to ensure the best performance and lasting use, Feel free to contact us if any issue.

Graphite Crucible Designed:
Grooved graphite crucible is specially designed for easy removal from the furnace,Insulated lid holds heat in and keeps oxygen out for a cleaner melt,say no to any metal waste.

Smart Precise Controlling:
Equipped with advanced PID module and digital control system to provide accurate and convenient metal melting, monitoring the actual temperature in the melting chamber at 2 second intervals, so that it will not overheat or cool.

Smelt Quickly:
The furnace wire seal integrated machine can be heated and heated quickly.It can be heated up to 1100 ° C and can melt metals with melting point below 1100 ° C in 48 Minutes such as: gold, sterling silver, pure copper and aluminum.

TOP 2: 1KG 2KG 3KG 1400 to 1600 Degree Mini Portable Induction Melting Furnace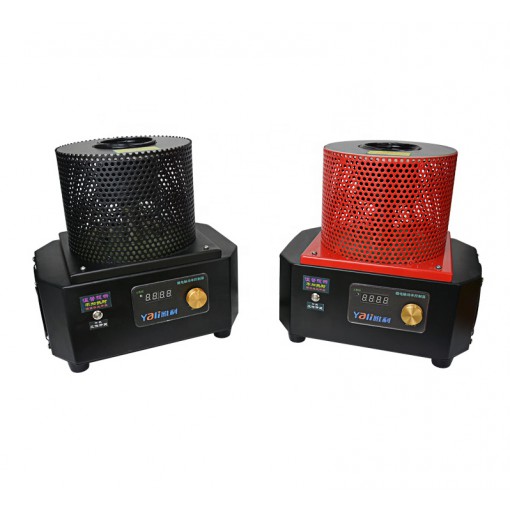 Production Details
Desktop Furnace with Chilling Equipment Water Chiller
Desktop furnace
Desktop furnace with chilling equipment / desktop furnace with water chiller
Brief Instruction:
This small gold induction melting furnace is used for refining noble metals, such as gold, silver, copper, platinum, iron etc. It adopts medium frequency induction heating & DSP digital control circuits techniques. The actual heating temperature can reach 1600℃.
Advantages:
Used for refining precious metals (gold, silver, copper, iron, etc.).Using the patented magnetic heat technology driving technology, the operation is simple, the melting speed is fast, low energy consumption, the machine volume is small, the outside part is low heat storage. It is a new high performance desktop furnace with chilling equipment / desktop furnace with water chiller.

TOP 1: 2-in-1 Casting and Smelting Machine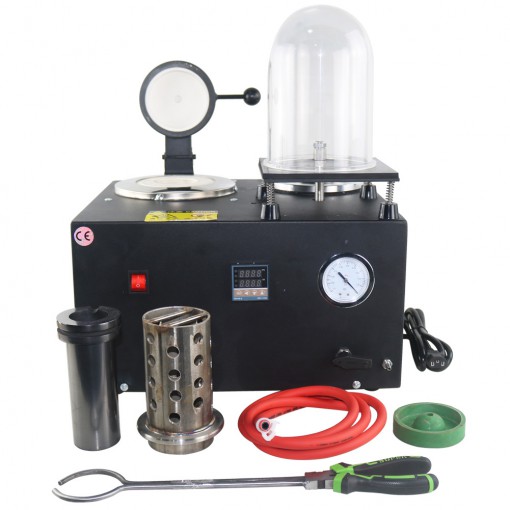 Description:
Name: Furnace Casting Machine
Maximum temperature: 1200℃ (easy to smelt precious metals such as gold and silver)
Accessories: eight accessories as shown in details
Machine size: 416*365*296mm
Package weight: 20KG
Packing size: 490*490*490mm

Note:
When the machine uses the vacuum extraction function, the required pressure is 0.15MPa-0.25MPa. If you need to use the vacuum extraction function, please prepare the vacuum pump by the customer. Thank you.